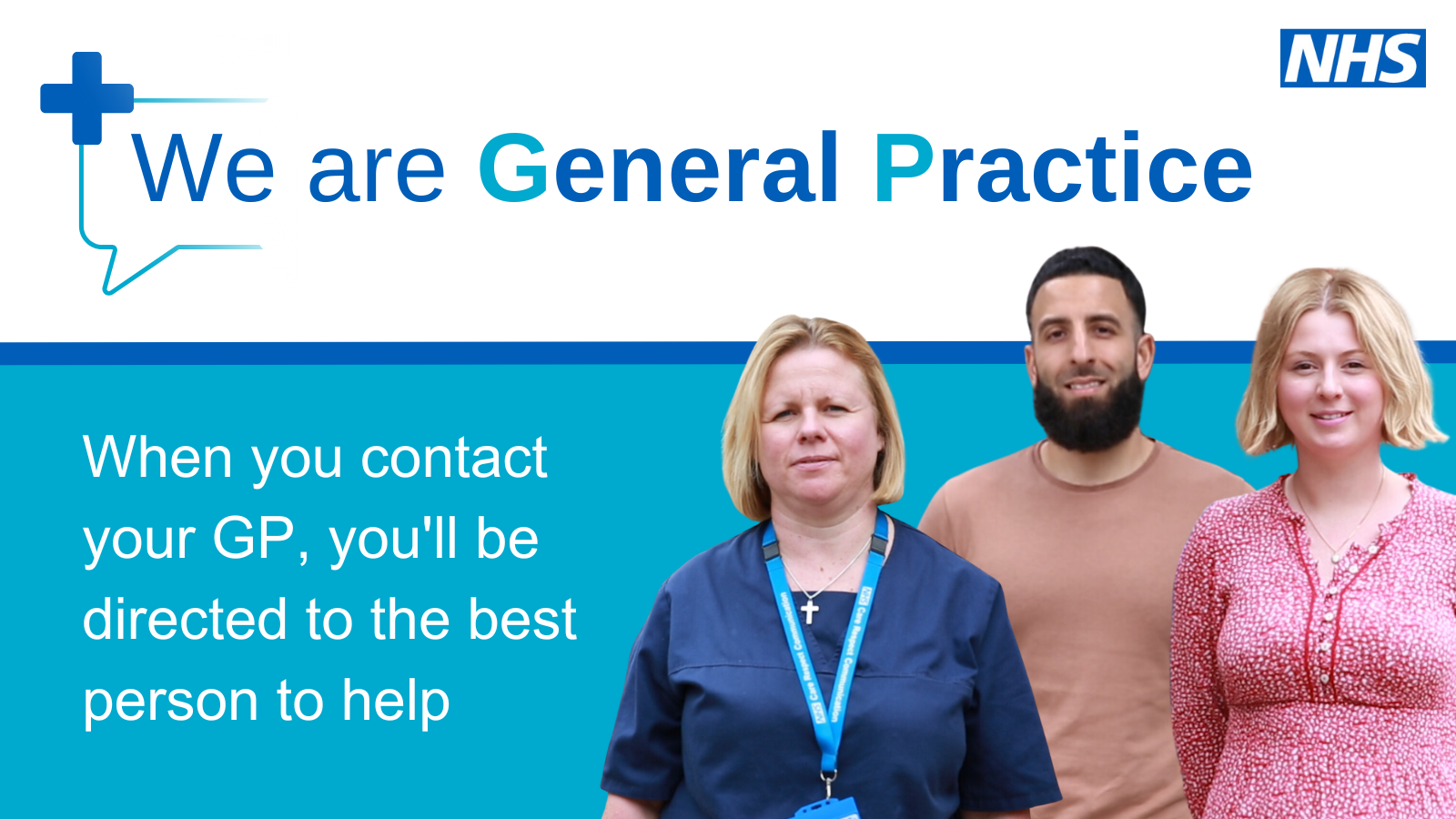 Supporting the NHS "we are general practice campaign"
Staff from our Earls Court Medical Centre have taken part in NHS North West London Integrated Care Board's (ICB) campaign which explains how general practice is changing. The campaign explains why you, as a patient, may see a number of different clinicians in the future – not just a GP. Who you will see depends very much on your own individual needs.
A short film has been produced by the team at NHS North London ICB which introduces you to some of the medical experts you may be given an appointment to see - these include a GP, nurse, pharmacist and social prescriber.
The video can be viewed by clicking on the link below:
Rory Hegarty, Director of Communications and Engagement for NHS North West London ICB said: "We're incredibly grateful to colleagues at Earls Court who gave up their time to promote this vital campaign.
"We know there are big challenges in primary care and we want to work with residents and patients to help them get the best from their practice, including understanding some of the new roles in surgeries and different types of appointment available. Having colleagues take the time to explain their roles is enormously helpful."
To find out more about 'We are General Practice' campaign, visit North West London Integrated Care System website at http://www.nwlondonics.nhs.uk/wearegeneralpractice